Accomodation
---
Provinciaal Vormingscentrum Malle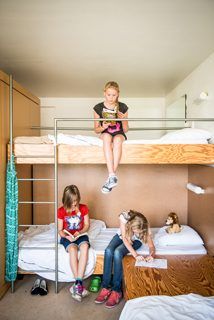 For GENSB edition 2022 we are guests at the "Provinciale Vormingscentrum" in Oostmalle. In this modern group accommodation in the heart of the Kempen you can organize the most diverse training initiatives: reflection, a course, a meeting, a conference, fairytale or forest classes or a music internship? During the GENSB weekend, the entire accommodation is reserved for us. The dining and informal areas are located in the same buildings. The competition field can also be found on the premises of the Training Center.
The accommodation is located on the border of a walking forest. In the other direction you will find the center of Oostmalle within walking distance.
---
Provinciaal Vormingscentrum Malle
Voor GENSB editie 2022 zijn we te gast op het "Provinciale Vormingscentrum" te Oostmalle. In deze moderne groepsaccommodatie in het hart van de Kempen kun je terecht voor de organisatie van de meest diverse vormingsinitiatieven: bezinning, een cursus, een vergadering, een congres, sprookjes- of bosklassen of een muziekstage? Gedurende het GENSB weekend is de hele accomodatie voor ons gereserveerd . De eetzalen en ontspanningsruimten bevinden zich in dezelfde gebouwen. Ook het wedstrijdveld is op de terreinen van het Vormingscentrum te vinden.
De accommodatie ligt op de rand van een wandelbos. In de andere richting vind je het centrum van Oostmalle op wandelafstand.
---
Provinciale Vormingscentrum Malle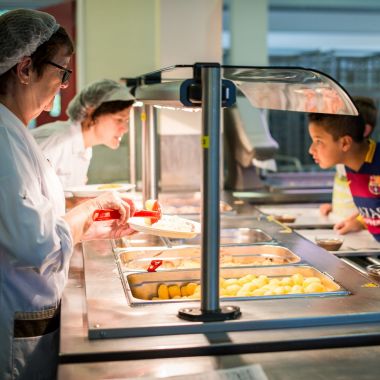 Zur GENSB Ausgabe 2022 sind wir zu Gast im "Provinciale Vormingscentrum" in Oostmalle. In dieser modernen Gruppenunterkunft im Herzen der Kempen können Sie die unterschiedlichsten Ausbildungsinitiativen organisieren: Reflexion, Kurs, Tagung, Tagung, Märchen- oder Waldkurs oder Musikpraktikum? Während des GENSB-Wochenendes ist die gesamte Unterkunft für uns reserviert. Der Essbereich und der informelle Bereich befinden sich in denselben Gebäuden. Das Wettkampffeld befindet sich ebenfalls auf dem Gelände des Trainingszentrums.


Die Unterkunft liegt am Rande eines Wanderwaldes. In der anderen Richtung finden Sie das Zentrum von Oostmalle zu Fuß erreichbar.
.